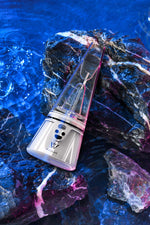 Special Notice: Payment Methods are Updating
Dear Leaf Buddi Customers,
Nowadays Leaf Buddi is experiencing payment issues with our payment processor. 
We apologize for any inconvenience, and we hopefully want you to be aware that we are working closely with our developers to update this Payment method.
And if you have any questions, you can reach out to our customer service team, we will always be here to provide helps.
Email: support@leafbuddiofficial.com 
Thank you for choosing Leaf Buddi and trusting us!
Sincerely,
Leaf Buddi Team