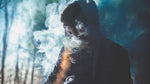 What's CBD?
CBD, short for Cannabidiol, which was found accidently from flowers of cannabis. And cannabis is a plant that was known as medicine thousands of years ago. Being a very long time development, CBD was tested and confirmed by scientists and doctors that it's safe and non-addictive.
Unlike other forms of cannabis substance, CBD does not only have significant therapeutic attributes, it also won't make you high.
What's CBD for?
CBD is multipurpose, though mainly for chronic pain, anxiety, inflammation, depression and many other conditions.
Many scientific research also show that CBD has potential therapeutic action for a wide range of maladies, including (but not limited to):
Autoimmune diseases (inflammation, rheumatoid arthritis)

Neurological conditions (Alzheimer's, dementia, Parkinson's, multiple sclerosis, epilepsy, Huntington's chorea, stroke, traumatic brain injury)

Metabolic syndrome (diabetes, obesity)

Neuropsychiatric illness (autism, ADHD, PTSD, alcoholism)

Gut disorders (colitis, Crohn's)

Cardiovascular dysfunction (atherosclerosis, arrhythmia)

Skin disease (acne, dermatitis, psoriasis)
Does CBD get me high or addiction?
Like we mentioned above, CBD is safe and non-addictive cannabis substance. CBD is 100% non-psychoactive, meaning it does not get you high, stoned, or faded. It doesn't negatively impact your mind or mental processes.
Many people are wrong about vaping CBD as they thought consumers who vape CBD are for getting high.
However, how would you feel after you vape CBD?
Honestly, nothing out of ordinary. But your pain will be remitted greatly. You may feel relieved, calm, relaxed, comfortable or maybe just normal & nothing.
But no, you won't be high.  
Is CBD vaping legal?
There are currently ten states where cannabis is entirely legal for medicinal and recreational use. These states are
Alaska,

California,

Colorado,

Maine,

Massachusetts,

Michigan,

Nevada,

Oregon,

Vermont,

Washington
If you live in one of these states, not to mention vaping CBD, you can also use CBD that comes from hemp or marijuana.
By 2019, there are only 3 states with restrictions on all cannabis and cannabis-derived products.
Idaho,

Nebraska

South Dakota
Thanks to the 2014 Farm Bill, hemp is legal in all fifty states. But what should be noted is that "Marijuana" cannabis plants have a low percentage of CBD than hemp plants, while hemp cannabis plant have a high amount of CBD.
Bottom line here is, if your CBD vape comes from hemp, it is legal. But if your CBD vape juice is made from "marijuana" with high levels of THC, is only legal if your state legalized marijuana.